With more than twenty-one years of business experience in executive B2B sales and sales leadership roles, Steve Chambers is a highly experienced and versatile business executive with proven strengths in strategic business development, go-to-market planning, and sales and marketing.
Steve has worked in the USA, UK, Europe, the Middle East and across Asia Pacific as a representative of some of the world's most innovative companies. Steve has an MBA from Thunderbird, The American Graduate School of International Management and a B.S. Degree from the United States Naval Academy.
Business is built on sales and the revenue it generates. Unlike a lot of business functions, sales is both an art and a science, it has also evolved tremendously over the past decade. What used to work in sales, the tried and true ways familiar to all who've been in sales for 5 years or more, no longer works as effectively as it used to.
The sales function, and especially sales leadership, needs to adapt to the new business realities. This is what I do.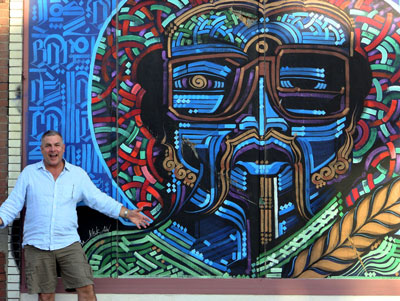 Checking out the street art in Venice California.