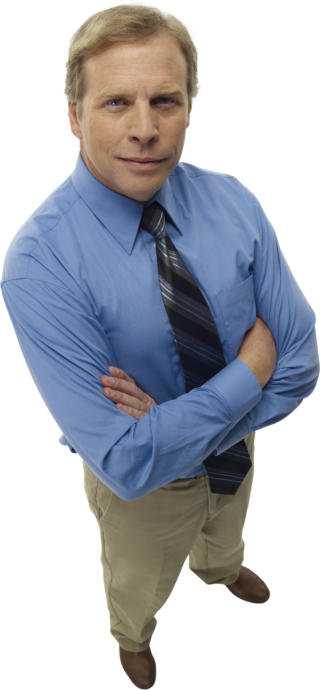 There are three rules I've found helpful for selling:
Sell to people with money, preferably lots of it.
Find something expensive they want to buy
Sell it to them
Simple right?
As simple as these rules are you find salespeople ignoring them all the time.  Take #1, sell to people with money.  In every town and city around the world, there are salespeople trying to things to people who cannot afford to buy what they are selling.  It applies to every level of selling.  When I was a kid we would ride our bikes over to the wealthier part of town where you could charge more to wash their cars.  You can get your car windows tinted for $99 or for $899.  Sure, the more expensive tint job uses better films with better adhesives that will perform better and last longer still, the company selling the $899 is making more profit on the deal.  I guarantee it.
#2 is self-explanatory.  Higher priced products and services almost always involve more profit and more profit means more money for you, the salesperson.  Which is more exciting, waking up and knowing you might make a whopping $200 today or wake up with the possibility of making $10,000?  It's a no-brainer, the chance of a big payout is naturally more motivating.  What's the earning potential of the products and service your offering?  Keep in mind, if you are closing deals and making sales and are still struggling financially there is a real possibility you are selling the wrong product.
Selling skills are important
Once you've found a market where people have money and you're repping the right product you need to sell it.  For this, you need a pitch, a sales process and a way to get in front of people who can buy.  The pitch is how you present your offering to the prospect (I've read a few books where they don't like the word "pitch", preferring the word "presentation".  While I personally like the word pitch you are certainly welcome to use whichever word you prefer).  The sales process are the steps you need to take to go from finding prospects to writing up an order and asking for referrals. Most sales processes are fairly simple.  Here's am an example of a simple 7-step sales process:
Prospect for leads
Set an appointment
Qualify the Prospect*
Deliver your presentation
Address any objections
Close the sale (Get the order)
Ask for Referrals
Every potential customer you find will go through steps in the process above.  Not every prospect will enter the process at the same point, some will skip a step or two, but for planning purposes having a written out process is critical.
*Step three, qualifying the prospect, is probably the most important step in your process.  To manage your time better you want to avoid wasting your time with prospects who, for whatever reason, will not buy anything.  Qualification is where you figure out whether or not you want to continue to pursue a particular prospect. Do not skip this step.
The many ways to prospect and generate leads are beyond the scope of this post but I do want to point out that if you are employed, this is where your company needs to step up.   In today's selling environment you don't want to be knocking on doors and trying to sell things by cold calling and canvassing.  Guard your time.  Your leads should be generated by marketing.  If you are self-employed you will need to put your own marketing in place.  The good news is that we live in an age where technology makes it easy and inexpensive to set up our own marketing programs.  I will address this in more detail in future posts.
Selling can be fun and easy
Selling is hard when you sell products you don't believe in, products that don't properly reward you for your time or products you wouldn't buy yourself.  Once you've selected the right market and the right product you will find it'll be relatively easy to close deals.  If you are still having problems selling I suggest brushing up your selling skills by either taking professional sales training or at a minimum by reading books and listening to audio about how to sell.  Here are some suggestions:
The Sales Bible by Jeffrey Gitomer
Advanced Selling Strategies by Brian Tracy
The No. 1 Best Seller by Lee Bartlet
So there you have it, a condensed way to make a lot of money in selling. If you're in selling take a look at your product/service through this lens. Are you selling high ticket items to people with money to spare. I hope you are.