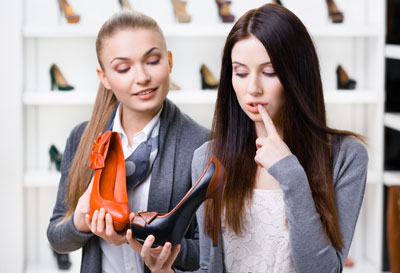 The "feel, felt, found" method of handling sales objections is a (very) basic sales technique that has been around a long time.  It's simple to use, effective and is definitely a technique everyone should have in their sales toolbox.
Here's a simple example of the technique:
"I know exactly how you feel.  Many people, when they first learned about this, felt the same way.  What they found however, once they thought about it, was that it made a lot of sense."
What's really cool about this technique is its versatility because it's applicable not only to a formal sales situation, but it many areas of life. Think about it, you're acknowledging the current situation…you might say "pacing" the prospect and entering into their present reality.  You're then reframing them by making them part of a much larger group (many people) who, while they reacted the same as they are right now eventually (after applying some thought and reason to the situation) they came to realize it was the right thing to do.
Here's the basic outline, which is straight forward –
Take whatever the objection is – price, color, delivery time or whatever and simply plug into the formula.  Price too high? "I know exactly how you feel.  Most people, when they first hear the price felt exactly the same way.  What they found however, once they saw the value of what we're offering compared to other products out there, was that this is a great deal.
My advice is to dedicate a week to consciously using "feel, felt, found" daily.  It may seem strange at first, and so obvious that you might feel embarrassed you'll get caught manipulating people, but you'll find after a while that no notices or cares since it's really part of a normal communication pattern.  After the week you'll discover how easy it is to both use this pattern and how effective it is.  In fact, you may realize I've used it in this paragraph.